Haute Savoie Cuisine
The staple diet in the Haute Savoie region of France is based around its well known regional cheeses and potatoes. Cows and their bells ring their way across the sunny pastures in summer. The cheeses, cured meats and potatoes are easily stored for the winter months, ready for when hearty, calorific meals are sought out after adrenaline-fuelled days in the snow.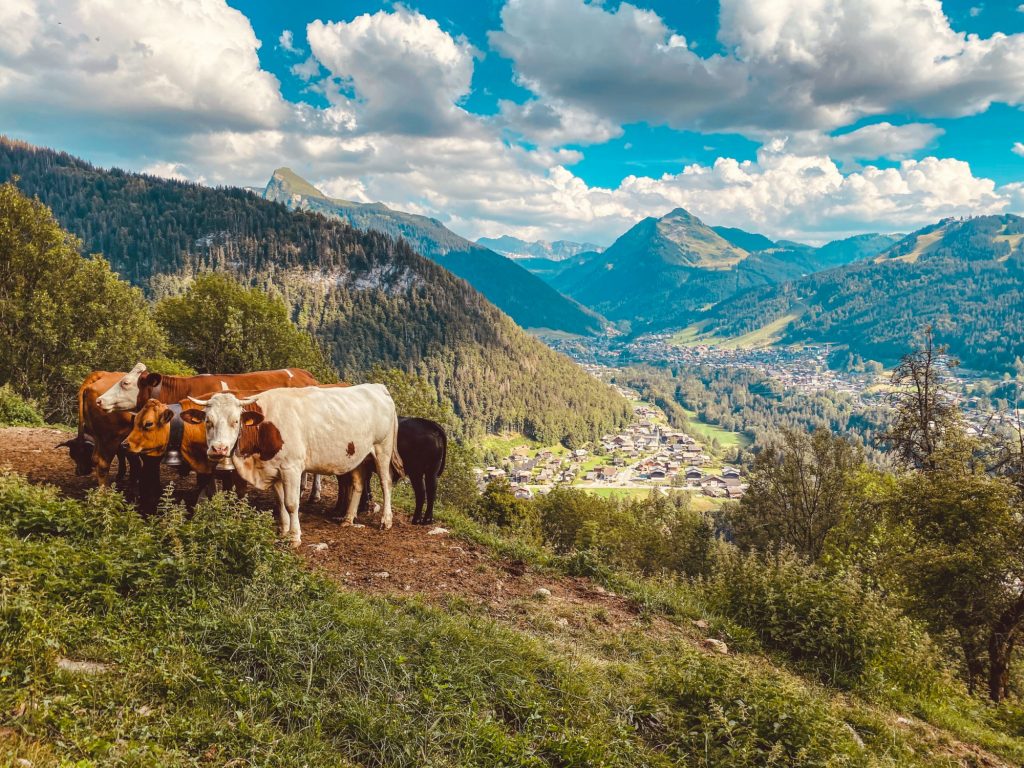 Morzine has a plethora of restaurants offering these typical Savoyarde specialities. You'll smell the pungent raclettes, fondues and tartiflettes on almost every street corner. Being so heavy though, the thought of another heavy cheese-based meal can, after a few days of cheese sweats, make you think your arteries will clog up instantly on consuming more melted goo. It can be tricky to find alternative options, such is the pride locals have in their specialities.
Fear not, however. Hideout Hostel's restaurant is here to save you from your next cheese-induced nightmare. There is absolutely no cheese on the menu. None whatsoever. There aren't even any French dishes on the menu. Hideout has gone for a true alternative to local cuisine and instead offers diners epic Asian street food.
Veggie Delight
Another thing you'll find a lack of in French restaurants is vegetarian options. Unless, of course, you're happy with cheese and potatoes every day 😉 And for vegans the choice is even slimmer. Some people have even been asked to leave local restaurants when enquiring about plant-based options.
Hideout Hostel is a mecca for vegetarians, flexitarians, vegans and plant-based eaters alike. The menu has as many vegetarian options as it does meat ones and the taste is just as good whichever option you go for.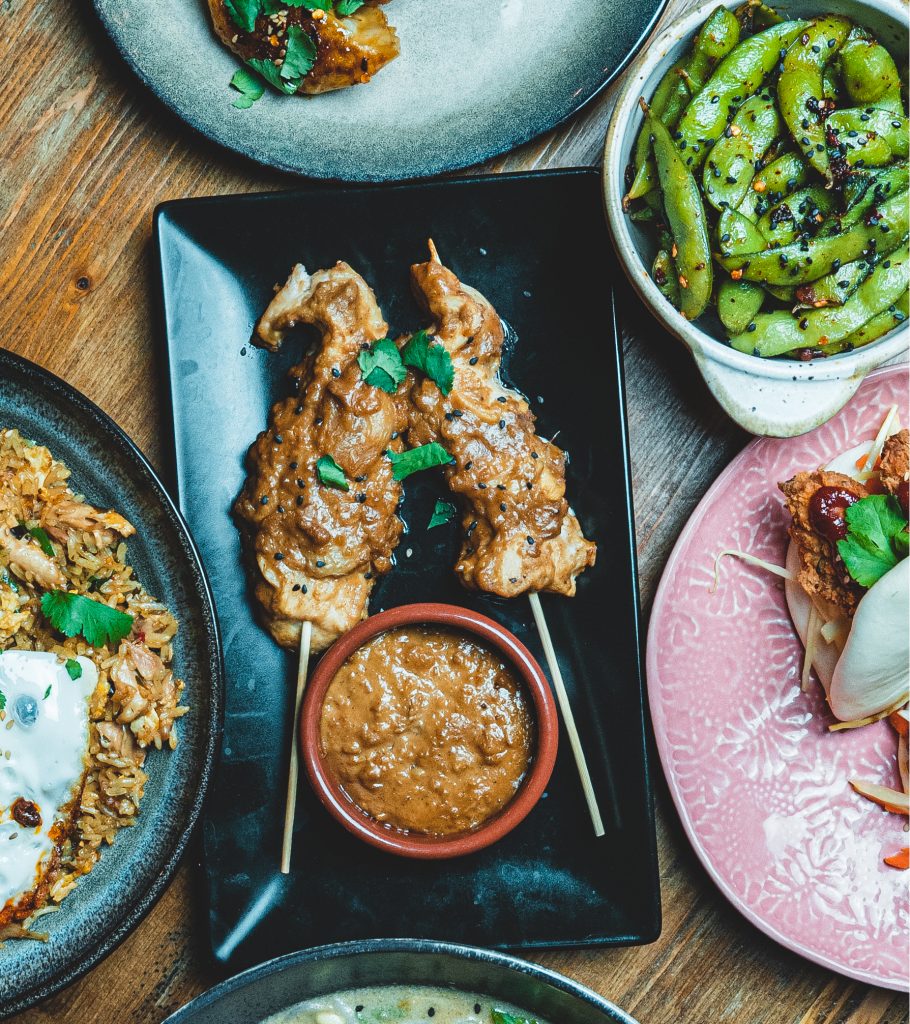 Let's get personal
Personal favourites of mine are the gyozas – crispy on the outside and filled to the brim with soft, tasty fillings. Get your chopstick action going with the mouth-watering dipping sauces. Another fave is the seitan satay skewers. They're just so unbelievably juicy and come with lashings of thick peanuty Indonesian satay sauce.
Personally I love ordering almost all the small plates, adding in some baos and sharing everything to get as many different tastes on my palate as possible. Before probably ordering more depending how many of us there are!
So the next time you're all cheesed out or you're looking to impress the vegetarian/s in your life, opt for Hideout Hostel. Ensure you book in advance as it's very popular, especially at peak times. If you're there in summer I recommend the outdoor seating area, which has the added bonus of a bubbling brook running directly beneath you! Bon app!