This weeked, 11 March marks the annual "Day for Jake". Jake Burton Carpenter founded Burton Snowboards and helped to create, foster and develop snowboarding across the world, a sport which so many of us still love today.
For many, snowboarding is a true escape from the world. The feeling of surfing down powder snow is exhilarating and liberating and memories created from epic snowboarding trips to the mountains can't be beaten. Here we take a look back at his life and legacy.
Jake Burton was born in 1954 in New York. He first went skiing at the age of six and his love of snow and the mountains snowballed from there. In his youth he was expelled from school and often pulled all-nighters on LSD. Later, he joined a new school, turned his low-achiever attitude around and ended up graduating as valedictorian.
At the age of 14 he bought a Snurfer, the predecessor to the snowboard. Ridden like a skateboard or surfboard, the Snurfer had no bindings, just an anti-skid foot rest, and, like a sledge, it had a lanyard attached to the front. Invented by Sherman Poppen, it was marketed more as a novelty item than sports equipment.
Snurfer competitions took place in Michigan and Jake Burton was an avid competitor there. By 1977, Jakie had begun developing an improved model without the rope and with the addition of rigid bindings for ski boots to the board (thank goodness snowboard boots were eventually invented too!). There was big debate about whether or not this counted as a Snurfer or not so a new 'open' division was created, which he won… as the sole entrant! He knew that surfing on snow could become a sport and Burton Boards was born, out of a Vermont barn!
In the early eighties, Jake set out convincing American resorts to allow snowboards on chairlifts. Roger Moore's James Bond character snowboarded in one of the 007 films in 1985, helping popularise the sport. Jake and his wife Donna moved to Innsbruck in Austria to start spreading the word to the European market.
The last time he ever skied was in 1993, when he was trying to teach his 3-year old son how to ski. It was snowboarding ever after from that point on. In 1998, it became an Olympic Sport.
Burton started creating outerwear as well as snowboards and boots, and by 2006 Burton designed the US Olympic Snowboard Team's uniform. See more of the history of Burton uniforms here. A snowboarding crash reel was the first ever movie to be shown at an X Games, in 2013.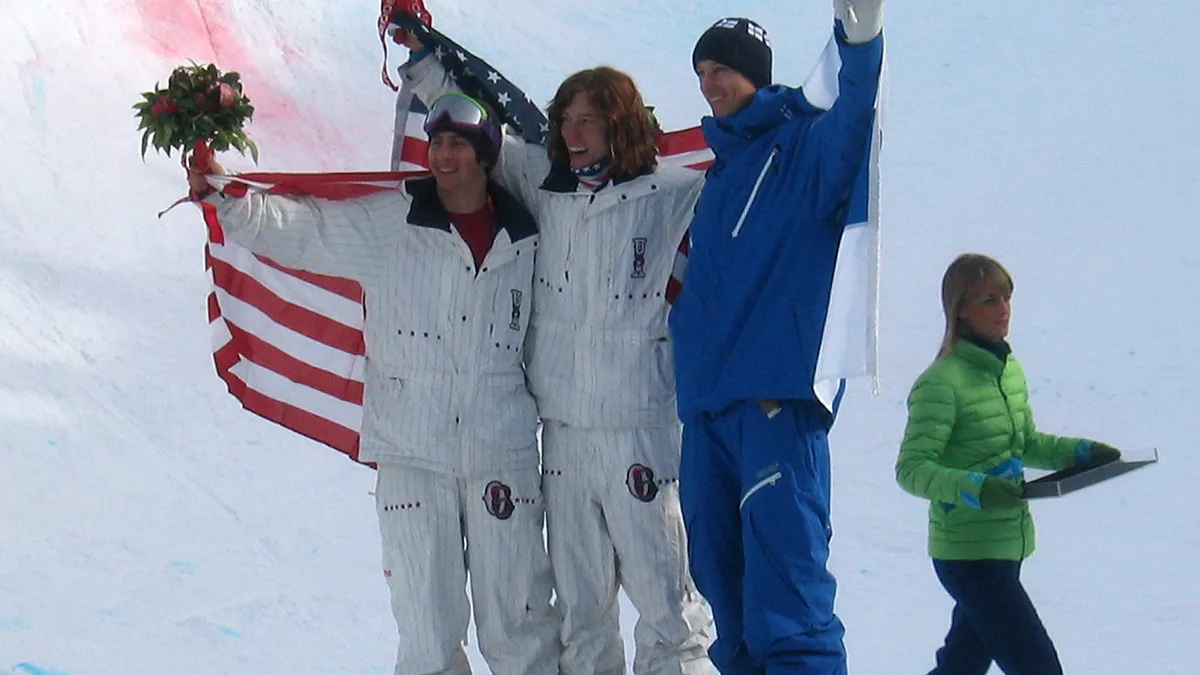 In 2011 Jake was diagnosed with testicular cancer. It recurred in 2019 leading him to die peacefully with his family by his side. His wife Donna is now co-CEO of the company.
Resorts across North America, Japan, China and Europe come together every March 11 to celebrate Jake's legacy. Avoriaz is the only official participating resort in France for this day, and the Portes du Soleil is the only resort in Europe with a dedicated Burton Stash snowpark. Share your fun with #RideOnJake.