Yesterday was the last day of the ski season in the Portes du Soleil. It's finally time to pack up the boards and skis (unless you're a fan of randonéeing) for a well-earned rest. Sooner than you know it though it'll be time to get the two wheels out for the reincarnation of Morzine into its summer self. Les Portes du Soleil is renowned for hosting national, international, Tour de France and Crankworks events. From the 22 chairlifts to take bikers across the area, trails such as the Vink Line in Châtel and the Tomahawk in LesGets, as well as Morzine's classic downhill numbers and laid-back after riding vibe, whether you prefer uphill or downhill, lycra or body armour, this is the place to be in Europe in summer 2023. Here's just some of what there is in store.
Pass'Portes du Soleil
The 19th edition of this major MTB event takes place over three days on 23, 24 and 25 June. The loop is about 80km long with a downhill profile, about 6000m of descent and 1000m of ascent. You can start from one of 8 resorts across the French and Swiss Portes du Soleil area. There are men's, women's, kids and e-MTB events. There's also a trade show, where world-renowned brands come and showcase their latest equipment.
There is also the Pass'Portes Pedestre, a walking event for those travelling with MTB Pass'Porters. Marked but not accompanied walks starting from resort villages will run in parallel to the main MTB event. Why not stop for a tasting at a local farm for example!
Prices are €64 for adults, €27 for children and €16 for pedestrians.
Spartan
7000 Spartans of all kinds of sporting ability will convene in Morzine along with their supporters and cheerleaders. Morzine is a special event on the Spartan calendar due to the picturesque and unusual routes on offer: while there's no cycling involved you'll enjoy crossing our beautiful lakes, climbing steep mountains, jumping into natural waterfalls, crossing stunning pastures and swimming in white water rivers.
This event is a Trifecta Weekend, giving participants the opportunity to complete a Trifecta (the 5k Sprint 5l, the 10k Super and the 21k Beast 21K/50k Ultra) in one weekend (30 June – 2 July) and qualify for the Trifecta World Championship in Sparta, Greece.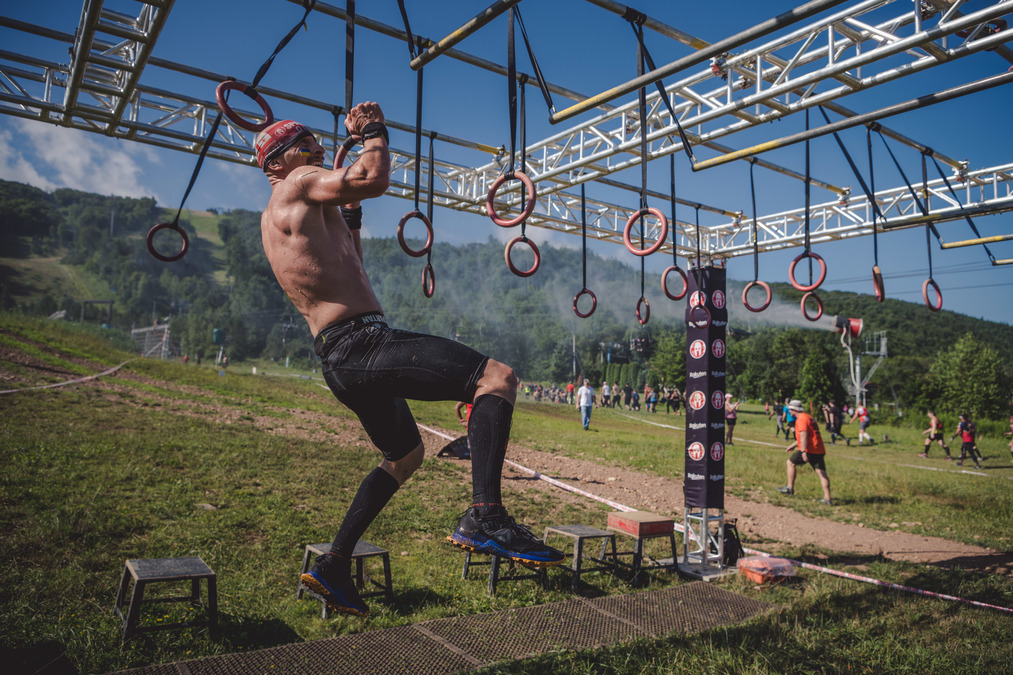 Étape du Tour
For all lovers of the Grande Boucle, the 31st edition of the Etape du Tour will set up shop in Morzine in 9 July and we are beyond excited! "The Tour de France stage" is a mountain stage which brings together no less than 16,000 amateur participants in the same racing conditions as professional cyclists. In all 152km and 4100m of elevation gain await fans of this extra special étape. A unique experience for all participants, in particular the privilege of riding on closed roads in optimal conditions.
Tour de France
Hot on the tail of the étape, Morzine will also host the fourteenth stage finish of the Tour de France. The Tour cyclists will ascend two local mountains passes, Col de la Ramaz and the infamous Col de Joux Plane, before descending into the village to cross the finish line on 15 July.  Les Gets, easily reachable by bus from Hideout Hostel, will then host the stage 15 start the next day on 16 July, with the cyclists carrying on through Cluses, Bonneville, Annecy-le-Vieux and Megève.  Whilst Morzine has become a regular on the Tour de France itinerary, this will be the first time in history Les Gets has hosted a stage.
Adopt a Col
Carrying on with the cycling theme, yet another opportunity awaits for keen cyclists on Sunday 23 July. Departing from either Morzine or Samoëns, the road will be closed to all motor traffic, allowing cyclists to climb the 1690m col, where you'll be greeted with a well-deserved refreshment station.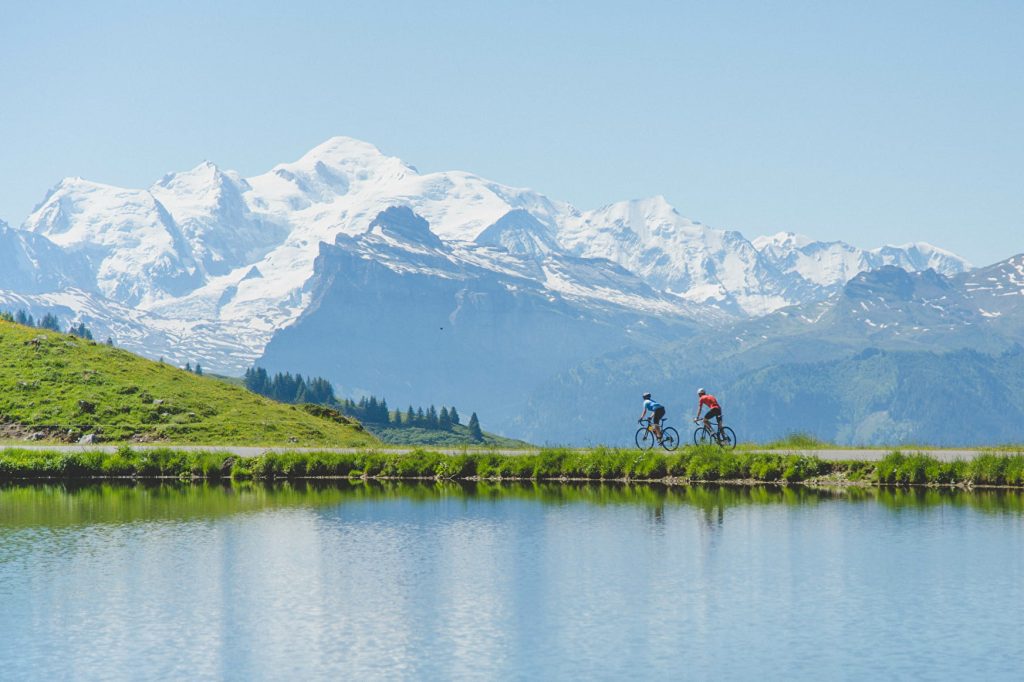 Morzine-Montriond Triathlon
This triathlon starts with a swim through the epics Alpine water of Lake Montriond, banked by its mystical cliffs. The cycle element climbs and descends to and from Avoriaz, a climb often included in the iconic Tour de France. Finally the running section is along the banks of the Dranse, where supporters gather to cheer their champions home on Saturday 26 August.
Mont Blanc Rallye
Featuring four wheels rather than two, the Mont Blanc rallye screeches into town with its burning rubber at the tail end of summer (30 Aug-2 Sep). Thanks to our reputation for hairpin bends and steep drops, it makes for a spectacular spectator sports, with people often hiking through the pastures from race to race. The Joux Plane and the Joux Verte are firm favourites with locals, where snack and drink stands are set up in the most unlikely of spots. Classic and modern cars are on display, both sparkling and ready for action as well as battered and broken in the makeshift mechanics garages set up.
UCI Mountain Bike World Cup Les Gets
The resorts of Les Gets, Morzine and Châtel will come together to host the biggest mountain bike event of the season this September. For the first time in the history of the UCI Mountain Bike World Cup, all mountain bike formats will be brought together. The best mountain bike riders from around the world will be there to compete, will you be there to cheer them on? Come rain or shine, the crowds are always good fun at this end of summer event.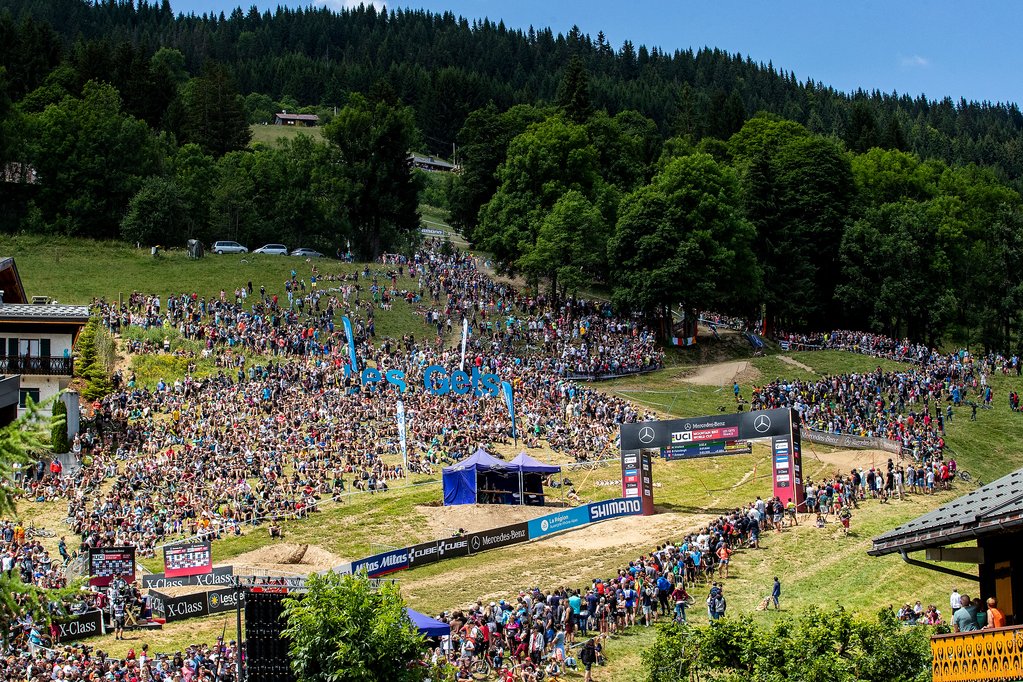 So much to get excited about! Book your place to stay for your favourite event now! Never stayed with us before? Check out our latest TripAdvisor reviews here.