Wednesday 17 August, from 8pm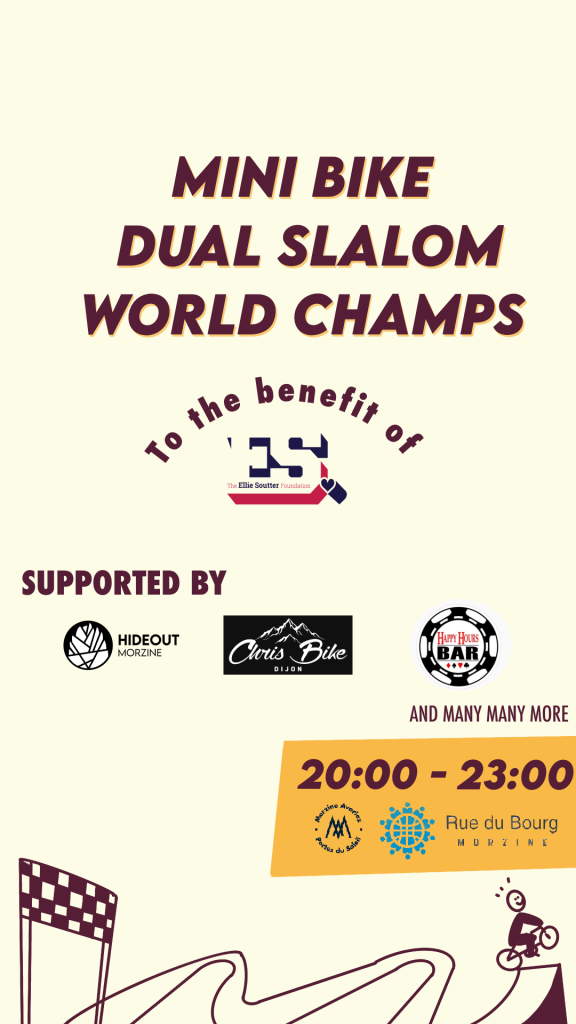 Hold on to your seats, this is going to be a wild ride! This coming Wednesday will see one of the main streets of Morzine reserved for the Mini Bike Dual Slalom World Championships! Imagine the smallest MTBs you can imagine, pedalled by fully grown adults, side by side, knees akimbo, cheered on by the masses, hurtling down Rue du Bourg! 
Making the most of the summer road closures, the Rue du Bourg Association has organised an epic afternoon. The XXL mini bike riders, who have already been picked to ensure maximum spectator fun as well as inclusion across the community, will race in pairs down a dual slalom track from La Dez'Alp to Bar Robinson.
The event has been possible by main sponsors ourselves – Stay Hideout, Happy Hours and Chris Bike Dijon as well as over 50 local small businesses. As this is a non-profit event the prizes have been put in a lottery for the benefit of The Ellie Soutter Foundation.
Cuisine 22 will hold a street party with DJs on the terrace from 8-11pm, then join the human party bus to Café Chaud at 11pm!
Waiter's Race, from 5pm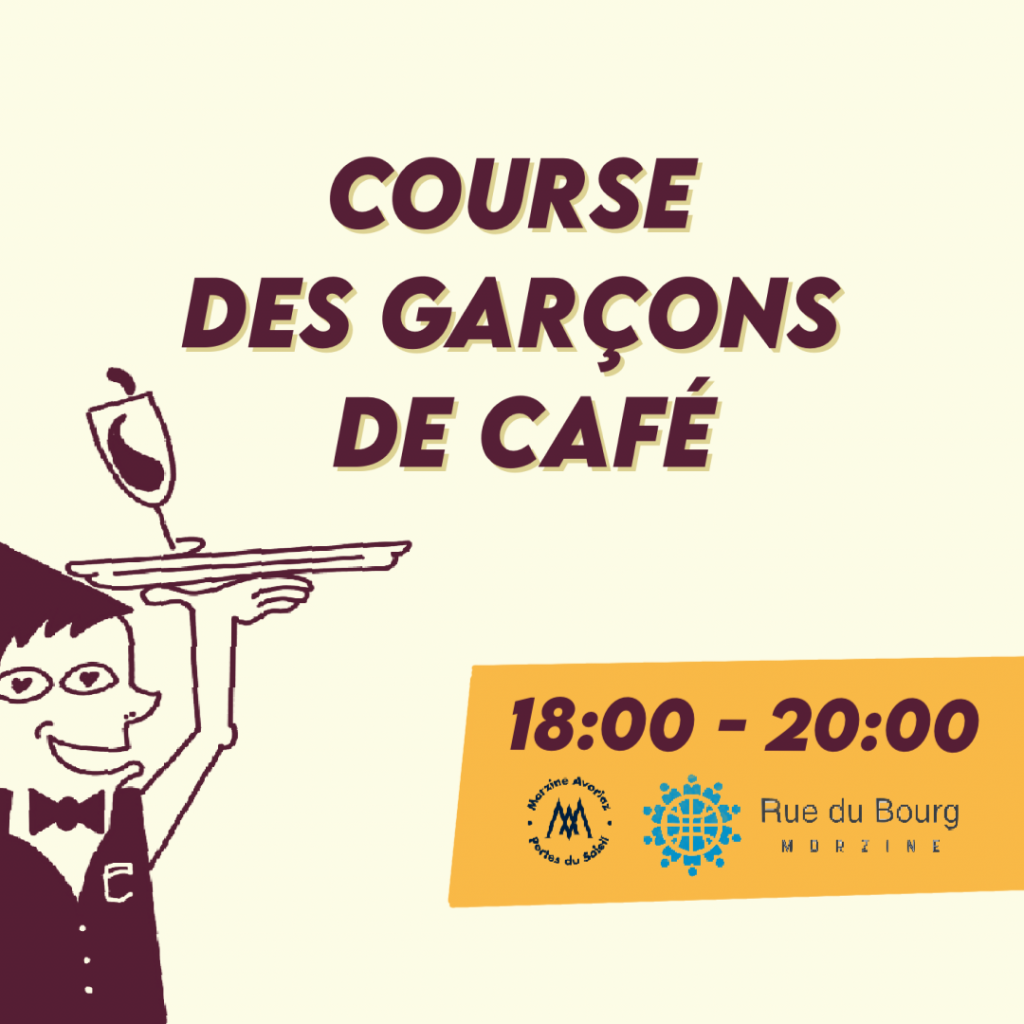 And as if that isn't enough fun for one day, if you're around a little earlier in the afternoon then there is also a Waiter's Race from 5pm. Teams of three will take part in a relay race carrying laden trays from Rhodos to the Petit Casse Croute. It's free to sign up (in front of Le Tyrolia) and open to anyone (in groups of 3) over the age of 18. There are lots of prizes to be won, donated by businesses along the Rue du Bourg. Get practising your tray skills and head on down on Wednesday!