Being from a small island, James Kid Midnight never really had the opportunity to get into street art. The first time he was invited to 'go for a paint' was at University in England and since then he's never looked back. He used to paint trains on the Thames Line and was part of the street art scene around Essex when not studying for his Graphic Design degree at UCL over fifteen years ago.
After University he started freelancing with agencies and did snow seasons in Meribel, La Tania, Les Deux Alpes and Verbier. Whilst graphic design was his main source of income with an inherent value and hourly rate, street art remained a passionate hobby on the side. He then started doing live murals and more work at festivals and things steadily increased. Now, he has the perfect melée of both worlds.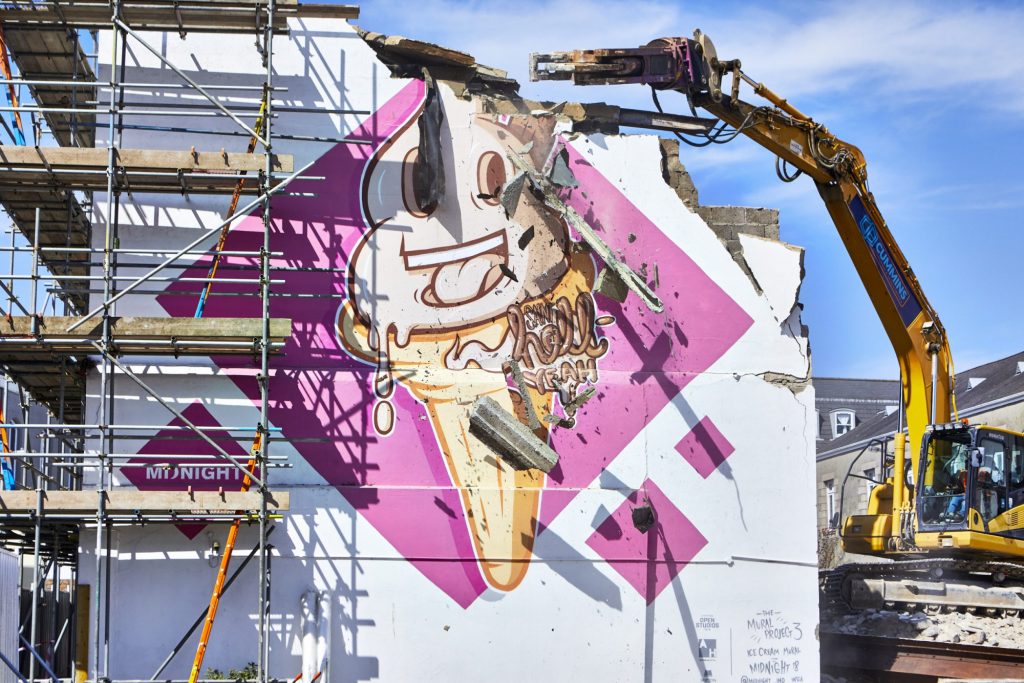 Freelancing back in the day he was often working past midnight. That stuck and initially he was known as Kid Midnight, until his clientele grew into more of a corporate direction when he dropped the kid element.
He first visited a friend from his home island of Jersey who was doing a season in Morzine, liked the vibe and has ended up doing at least one trip per winter in Morzine. He often stays at Hideout Hostel, where he met and became friends with Kyle. You may be familiar with the eye-catching wall scene/billboard outside Hideout hostel which was created by James. As well as the interior upstairs here, he's also now done the interior of the Hotel Dents Blanches and, with a graphic design hat on, designed the branding for the Hotel du Lac in Montriond.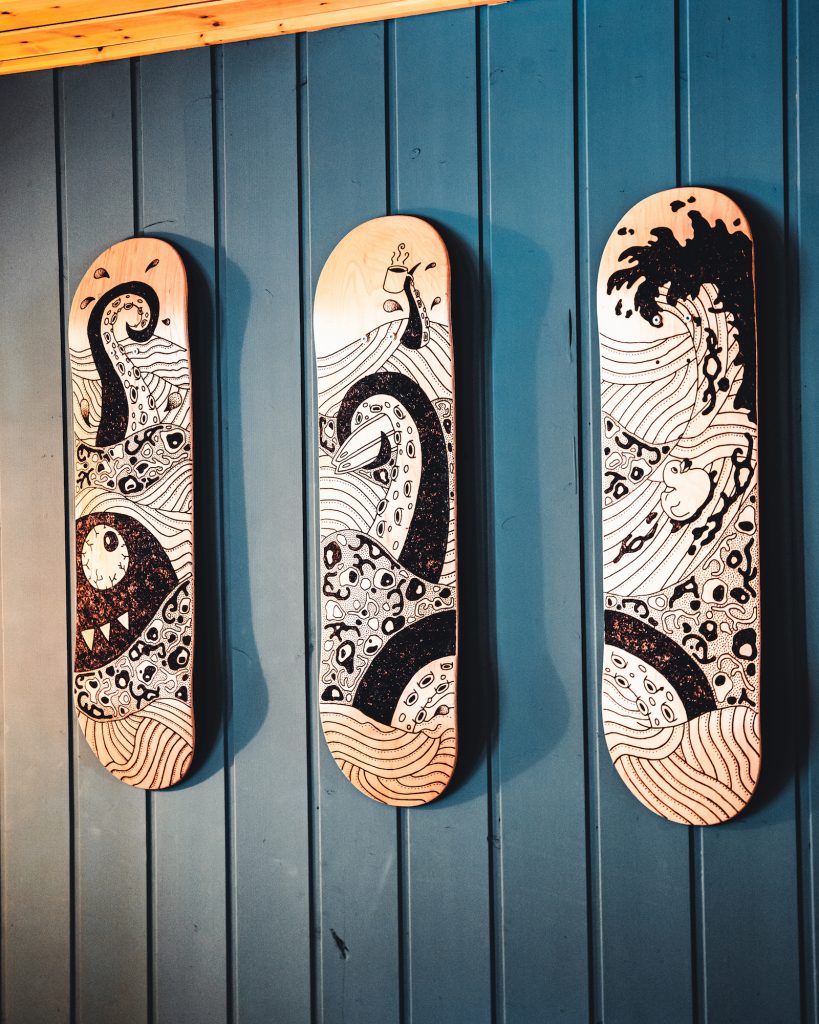 On Morzine and Hideout
"I love the PDS area in general and really love the community spirit which Morzine manages to maintain.  Every time I go back there's always a crew to ride with.  My favourite run has got to be Star Wars, I must've done that run in the hundreds of times, maybe approaching a thousand. Hideout has wicked food, a wicked location and a great centralised spot to hang out and chat about the day on the hill after riding."
On concepts
"The concept for the Hotel du Lac branding was stripping information to simplest form. An offset diamond is a visualisation of the mountain shape without being a blatant cliché.  The simple lines of the pine trees, a small building and the straight lines to allude to reflections off the lake keep everything as simple as possible whilst also creating something that is unique and a genuine representation of the stunning location of Hotel du Lac." It makes for an extremely effective and unusual logo, especially when paired with the metal and stone materials used for the main sign at the front of the building.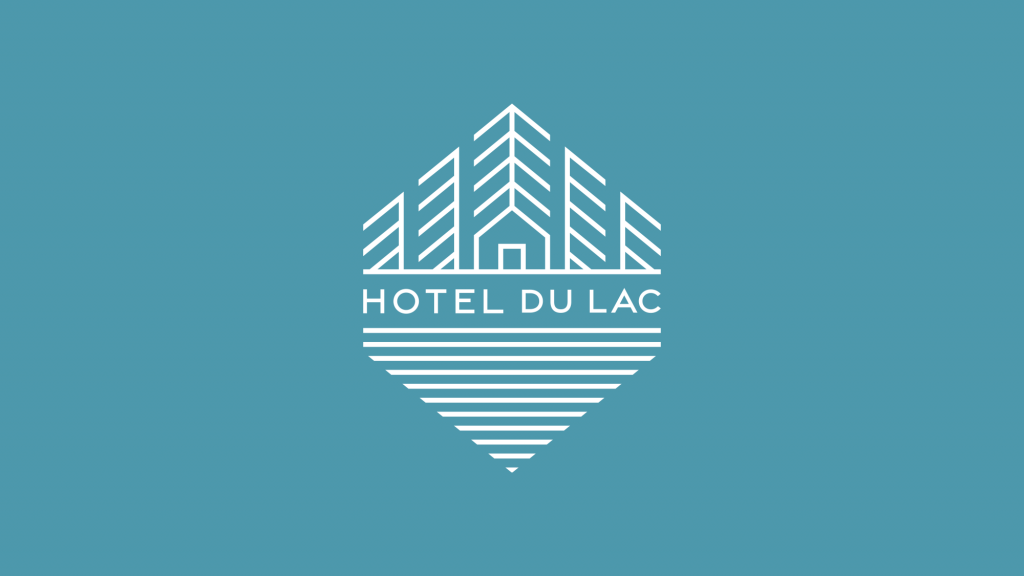 The concept behind the Dents Blanches artwork was taking inspiration from the name which translates as 'White Teeth".  I played around that concept so teeth is a running theme throughout.  There's the graphics with those nice big chunky teeth, there's the phrase 'Show us your Pearly Whites' and 'Smile', which I mixed with other terms from riding like being stoked, sick, etc so people discover things as they go.  There's a few bits which are more hidden around the bar.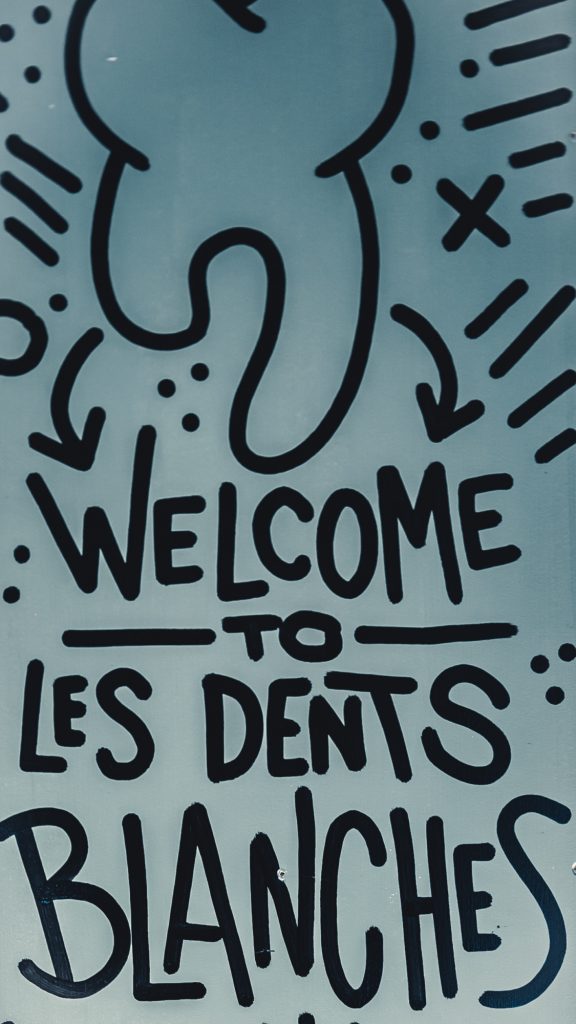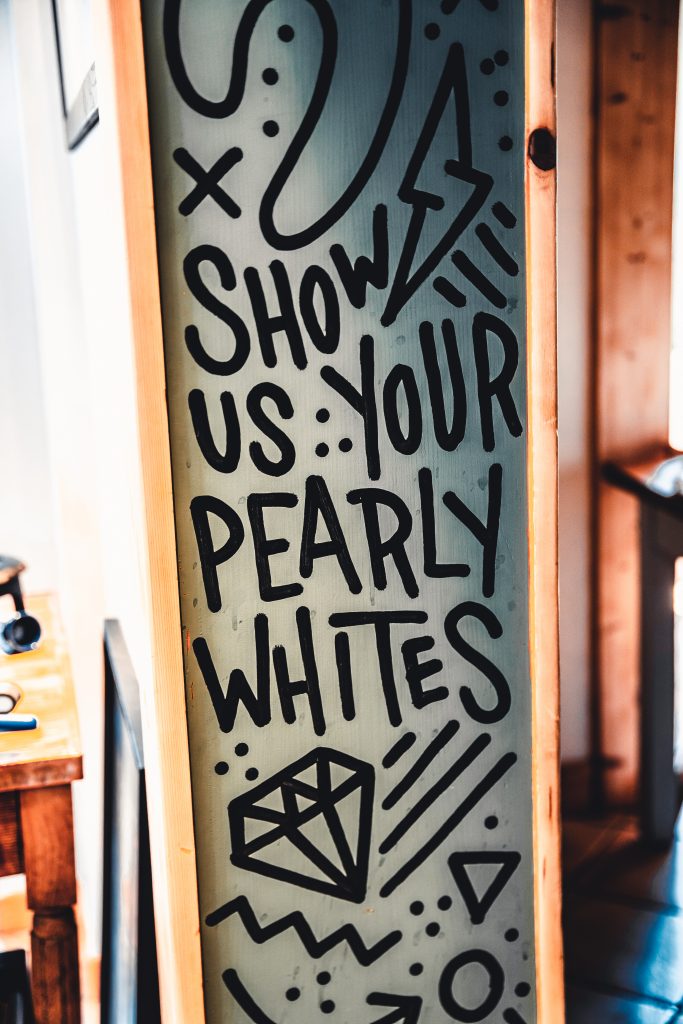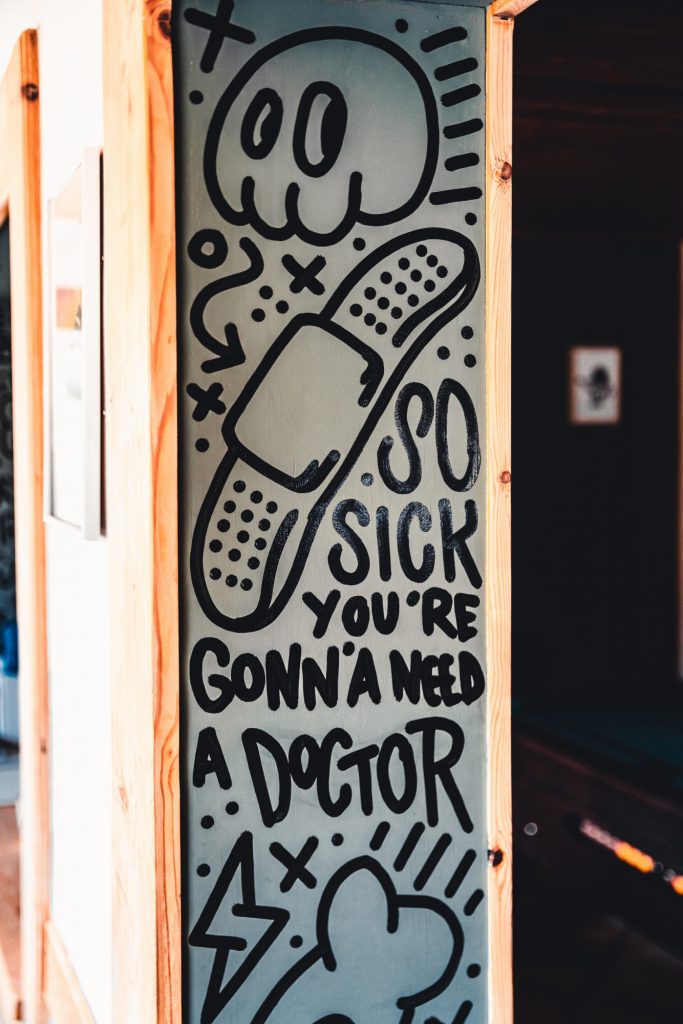 This guy has lots of strings to his bow… He's the founding partner of a beer company which has allowed him to direct visuals right from the concept stage of the business; he's working with a private equity company in Jersey on an open plan working space and has been given free reign to do something new and experimental with the space (where he plans to include a new evolution of his work into 3D and lighting); he even does some footwear design: check out his Instagram for pics of some recent punchy kicks.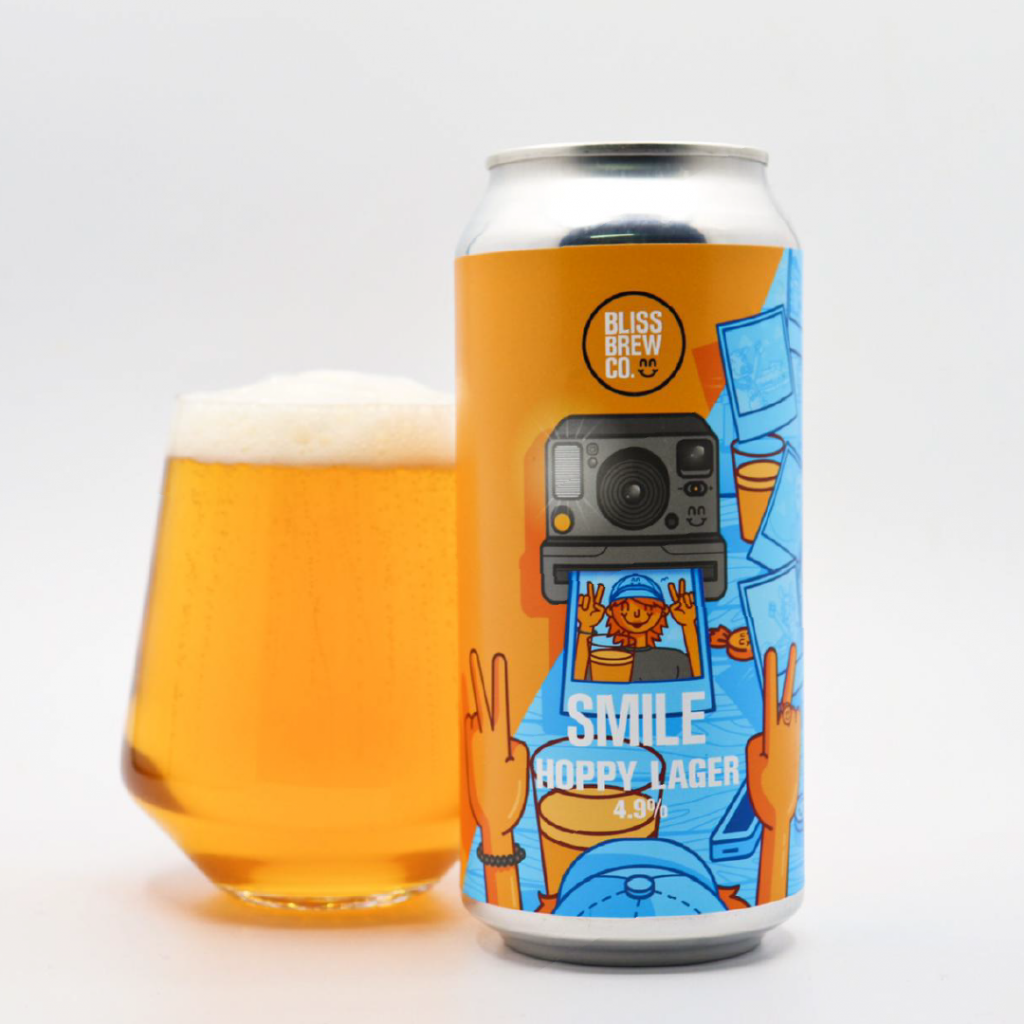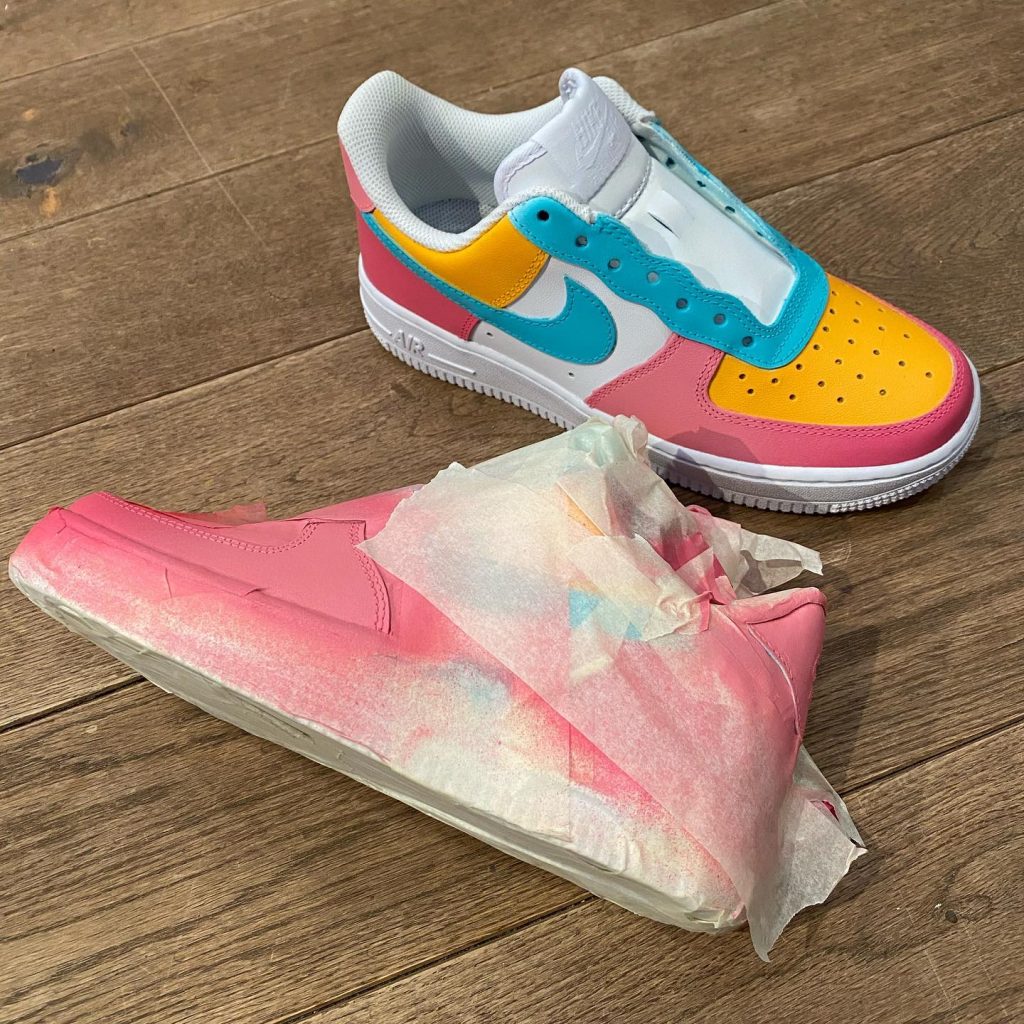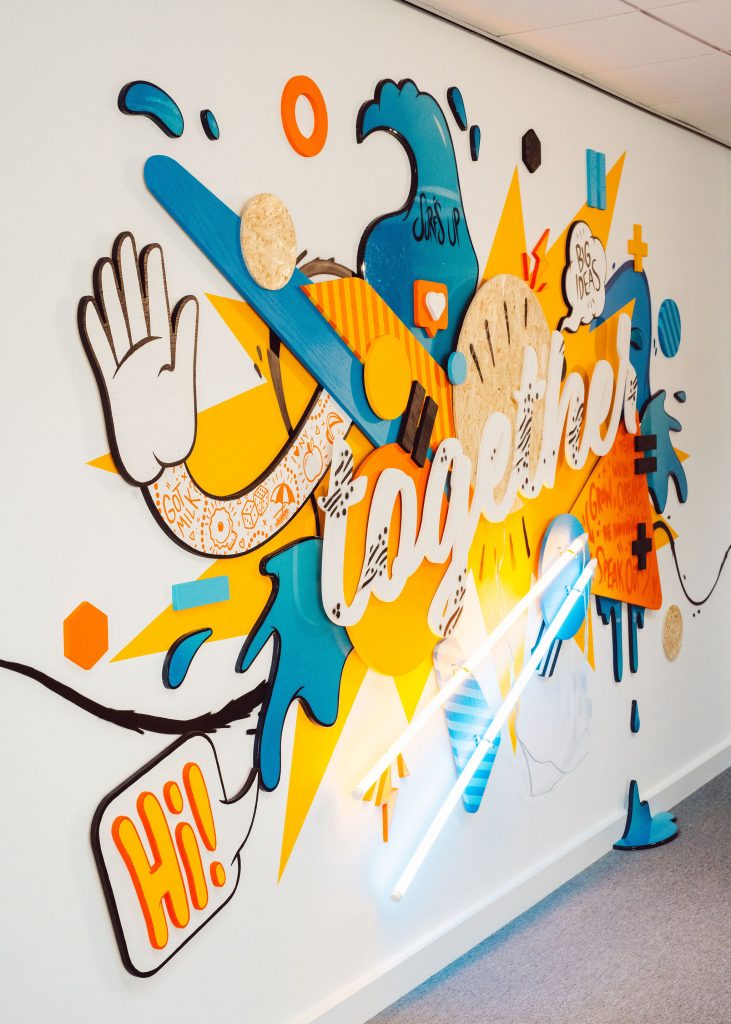 On Advice
Best advice received:
"The best advice I've ever received is to learn to say no. Avoid doing anything for free or overly cheap, right from the beginning, even if it's good exposure. Remember the value of your work."
Best advice given:
"Trust your style and your work. Don't measure yourself against others. If you try to copy and be like others it's never really you. If you follow each whim you end up producing different things every time and don't have your unique identity."
His most recent collaboration in Morzine was with Volcom, creating an explosion vector drawing for Hideout.  Come and check it out when it's up!